School Profile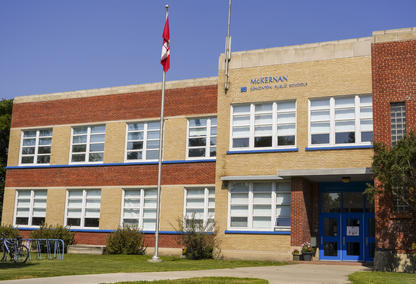 McKernan School is a K-9 school located in a mature neighbourhood, just south of the University of Alberta, with easy access to the north-south Light Rail Transportation (LRT). Due to our proximity to the University of Alberta, we have considerable involvement with them, through projects such as the Study Buddy Program, Student Teaching Program, and special guests. Our parents are valued partners and provide significant academic support and social capital to our school.
We are a school with many programs for a variety of learners. We offer a Regular program from K to 9, French Immersion from K to 9, Late French Immersion from 7 to 9, Pre-Advanced Placement from 7 to 9, and Spanish Bilingual from 7 to 9.
We have rental and leasing agreements with a variety of agencies including Edmonton Hispanic Society, Metro Continuing Education, and Alberta AdaptAbilities Association.