Principal's Message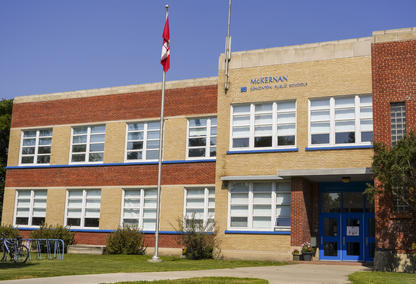 Welcome to the 2019-20 school year. I hope that your summer was all that you wanted it to be. I am proud, and fortunate, to be the principal of McKernan School. The long standing tradition of excellence is well documented. I believe that the health of a school is determined by its culture, and that culture is based upon a solid foundation of respectful interdependent relationships between the home, the school and the community.
I am looking forward to continuing to develop strong, trusting, mutually respectful relationships with McKernan's students and parents over the course of the 2019-20 school year. Collectively, as the staff members of McKernan School, we appreciate that you entrust us with the educational, social, emotional and physical development of your children. The staff and I are committed to providing a safe, caring and engaging environment that is conducive to learning at the highest levels. We are focused on continuing to embed a collaborative culture in our practice that allows us to develop students as well-rounded, responsible, respectful citizens. This is how I strive to raise my own children.
I am, and always will be, a teacher first. I make all of my decisions in the best interests of kids; all kids. I hope that you share my enthusiasm, as we move forward together in the 2019-20 school year.
Andy MacGregor
Principal
Silver's Secrets - Drama Production Showing Update.
As a precaution, our school is postponing our drama production - "Silver's Secrets" which was scheduled to take place on tonight, Friday March 13th, 2020. Apologies for the inconvenience this may have occurred but our focus remains on the well being of our community.